Our founders knew there was a better way. The rest is history—and the best is yet to come.
By its broadest definition, the practice of banking has existed for as long as currency itself. People needed a way to store, manage and borrow money, and banking became one of society's earliest and most lucrative forms of business.
It wasn't until the early 20th century that an alternative, European-born concept began to take hold in the United States. It was a cooperative system, one where community members themselves organized and managed financial services for everyday people.
In 1922, when a group of Springfield-area telephone workers embraced this innovation and formed their own "credit union," as the model had come to be known, our extraordinary story began.
Since our establishment as the Western Massachusetts Telephone Workers Credit Union on July 20, 1922, we have expanded and evolved as technology, trends and ways of life have transformed throughout the years. It doesn't matter how dramatic the changes or uncertain the times, we have quickly adapted and made strides of our own in order to provide the best services possible to our members and unconditional care for our community.
As we enter the next 100 years of Freedom Credit Union, we remain committed to our mission-inspired motto: "People Helping People." We treat every member as an individual, not a number. We embody a cooperative spirit, rather than a corporate one, with products, programs and perks that benefit you.
That's the credit union difference. That's unbanking.
We're proud to be celebrating 100 years of unbanking and invite you to join us with activities and events throughout the year including raffles, giveaways, ice cream and other special treats. Don't miss out on the fun!
100 Days of Summer Food Drive
We launched our 100 Days of Summer Food Drive on Memorial Day. Through Labor Day, we are collecting non-perishable food items and cash donations at all our branch locations in support of The Food Bank of Western Massachusetts.
Raffles and Giveaways
$25 gift cards to various retail stores and restaurants (total of 15 prized)
43" Samsung Smart TV
Amazon Fire Stick (total of 2 prizes)
Ring Doorbell Camera (total of 2 prizes)
Ninja 8 qt Air Fryer
Charbroil Grill with cover and grill accessories
Fitbit Versa 2 (total of 2 prizes)
Grand Prize – $1,000 in Air BNB gift cards and $1,000 in Southwest Airlines gift cards
Batch Ice Cream Week
Enjoy a cool treat with Batch® ice cream!
Monday, July 18
11 AM–12 PM, 74 Main Street, Greenfield
12:45–1:45 PM, 191 Avenue A, Turners Falls
2:30–3:30 PM, 226 King Street, Northampton
Tuesday, July 19
12–1 PM, 58 Union Street, West Springfield
1:45–2:45 PM, 959 Springfield Street, Feeding Hills
Thursday, July 21
12–1 PM, 645 Center Street, Ludlow
1:45–2:45 PM, 1976 Memorial Drive, Chicopee
Friday, July 22
12–1 PM, 1976 Main Street, Springfield
1:45–2:45 PM, 296 Cooley Street Springfield
July 20: The Big Day
Wednesday, July 20 marks the official day of our 100th anniversary! We'll mark the occasion with light refreshments and member giveaways in our branches.
Average Costs in 1922
In 1922, the average net income per tax return was $3,143.46, according to the Internal Revenue Service. Here's an idea of what things cost, on average, back when we opened our doors.
| | Average Cost in 1922 | Average Cost in 2022 |
| --- | --- | --- |
| House | $6,296 | $374,900 |
| Apartment Rent | $60/month | $1,282/month |
| Car | $595 | $21,000 |
| College Tuition | $275/year | $38,185 |
| Wedding | $400 | $28,000 |
| Gallon of Gas | $0.25 | $4.84 |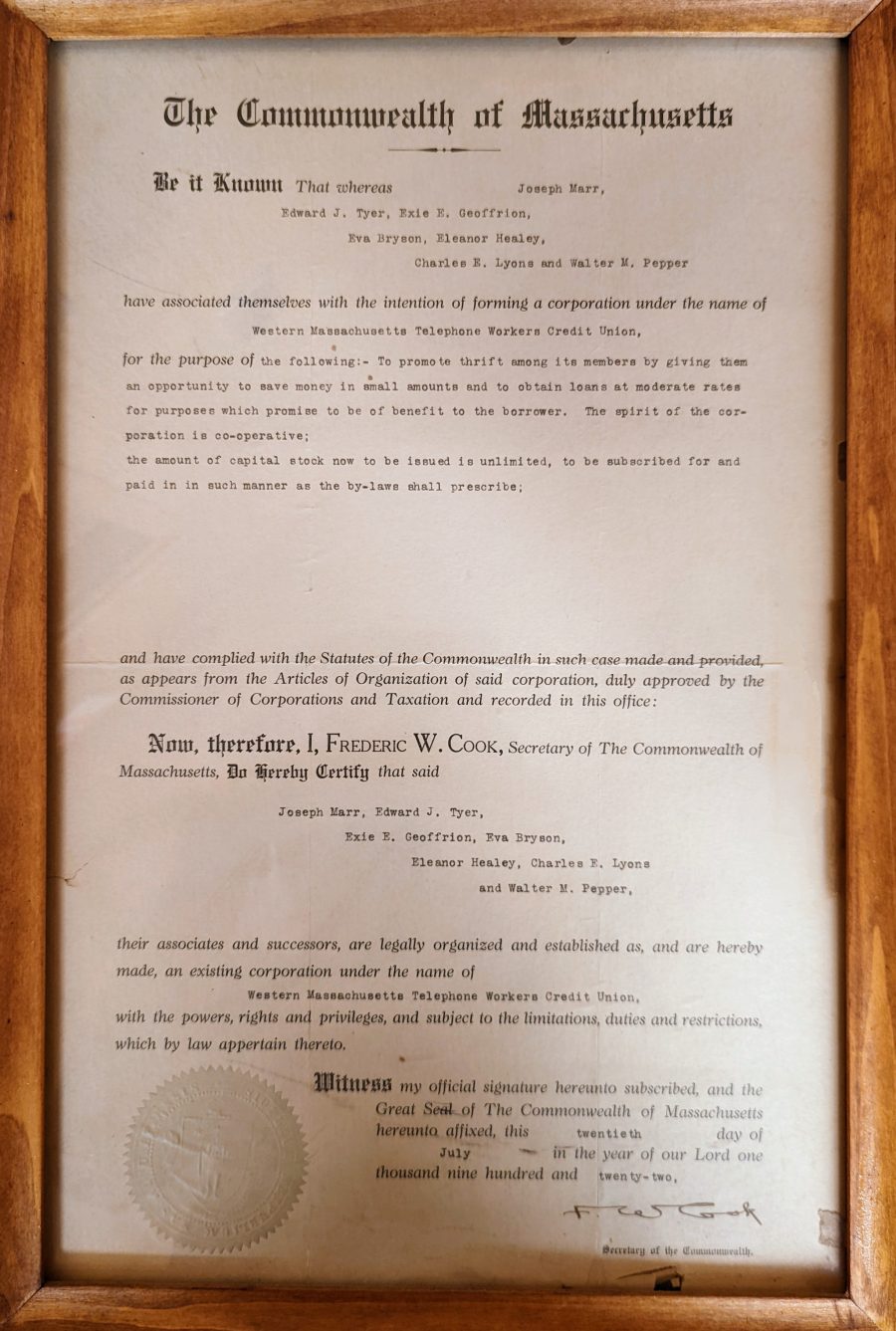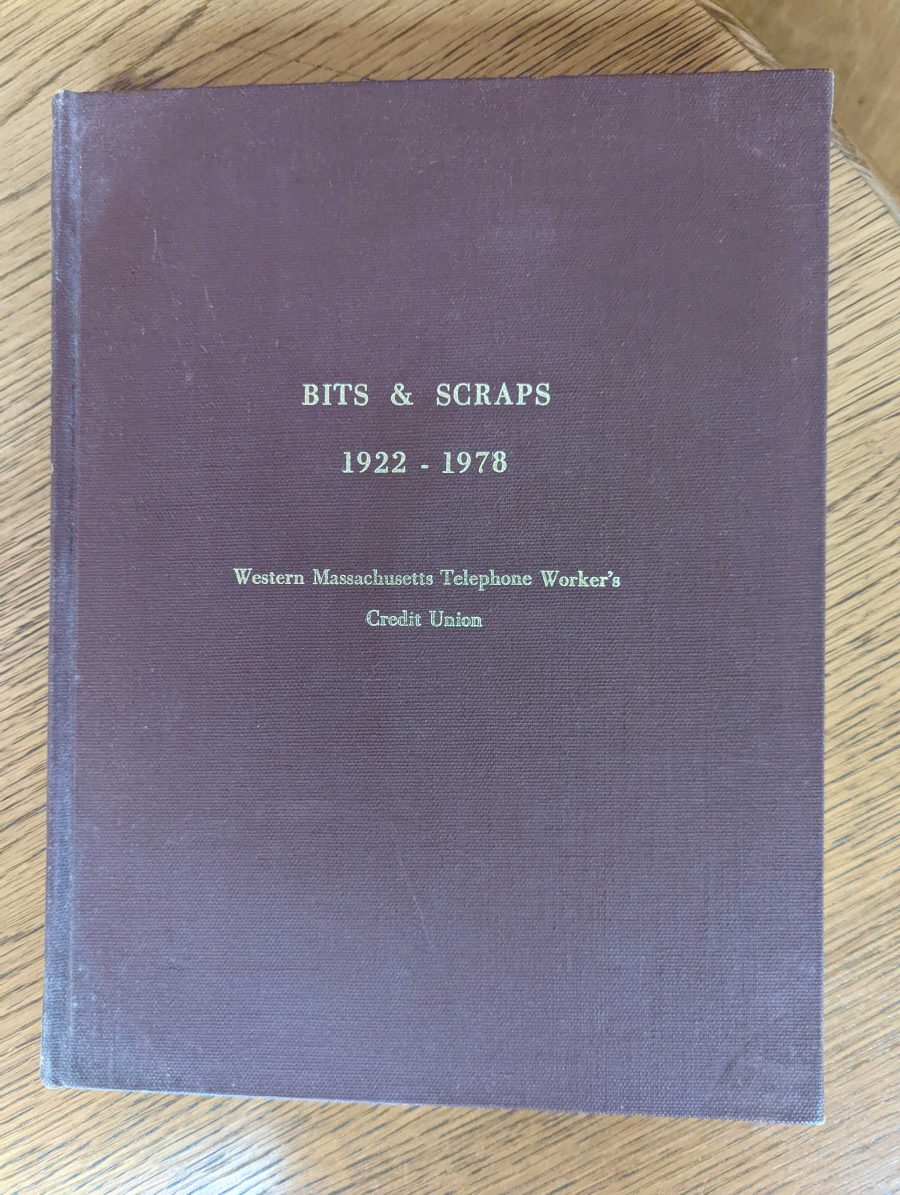 Be sure to follow us on Facebook, LinkedIn or Instagram for more centennial updates and surprises throughout the year!