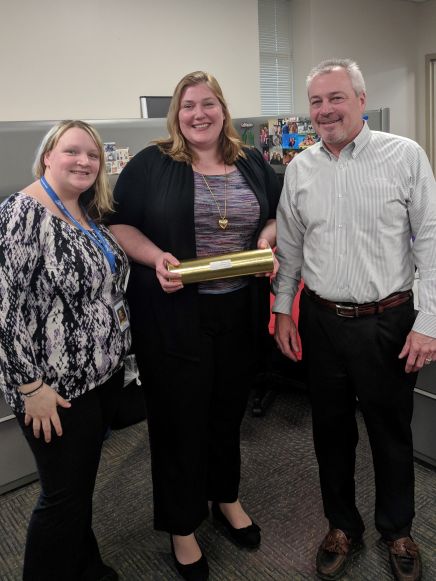 Senior Member Contact Center Representative Jenny T. Kapinos was selected as 1 of 5 finalists in the Retail category for the 23rd annual Howdy Awards for Hospitality Excellence.
Kapinos has been with Freedom Credit Union since 2003 and has worked in the Contact Center from its inception in October 2016.
More commonly known as "The Howdies," the awards program is administered by the Greater Springfield Convention & Visitors Bureau and honors front-line workers in nine categories. Nominations are made by the public and winners are selected by a three-judge panel of hospitality industry experts from outside the region.
The 2018 Howdy Awards Gala will be held at the Log Cabin Banquet & Meeting House in Holyoke on May 21, at which time the winners will be announced.
While we may be a bit biased, we can't think of a more deserving recipient. Congratulations Jenny on your nomination—and best of luck! We're rooting for you!