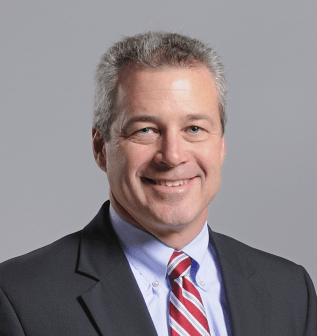 The Board of Directors of Freedom Credit Union have elected Glenn S. Welch as the new President and CEO, effective January 4, 2016. Welch will succeed Barry F. Crosby, who has served as President and CEO of the state chartered credit union since 2003. This past summer, Crosby notified the Board of his intent to retire in early 2016.
"After conducting an extensive search that identified several superbly qualified candidates, we have decided that Glenn S. Welch is our choice to lead Freedom," said Lawrence F. Bouley, Chairman of the Board. "Throughout the process, it was extremely important to us that the new president could build on the strong foundation already in place at Freedom. And to that point, we are grateful for the leadership that Barry Crosby has provided over the past 12 years," Bouley added.
Upon learning of his appointment, Welch commented, "I am grateful to serve as Freedom's new president and to continue the organization's 93-year tradition of serving the members, families, businesses, and communities of the Pioneer Valley. Also, I want to thank the Board of Directors for their confidence in me and their support."
Added Crosby, "I am proud of my tenure at Freedom and enjoyed working with the Board of Directors, officers, and staff. During this time, the credit union grew from one branch into a network of ten branches throughout the Pioneer Valley and an Operations Center in Springfield. Under Glenn's leadership, I am confident that Freedom will continue that growth and our membership will value his knowledge and expertise."
Most recently, Welch was an Executive Vice President of Berkshire Bank following their acquisition of Hampden Bank (HB). Prior to that, he was President and CEO of Hampden Bank for two years before the Berkshire Bank acquisition. During his 17-year tenure at HB, he held various positions including, President and COO, Executive Vice President, and Senior Vice President of Business Banking. Before joining HB, he served as Vice President, Middle Market Banking Group at Fleet Bank.
Welch is a graduate of Western New England University (WNEU) with a BSBA in Finance and earned his MBA from the University of Massachusetts. He is currently active on many boards throughout the Pioneer Valley, including HAP Housing, the Association for Community Living, the Business School Advisory Board at WNEU, Develop Springfield, and Springfield Business Leaders for Education.
Freedom Credit Union was chartered in 1922 and anyone who lives, works, or attends a college/university in Hampden, Hampshire, Franklin, and Berkshire counties can become a member. Freedom consists of ten convenient branches throughout the Pioneer Valley in Chicopee, Downtown Springfield, Easthampton, Feeding Hills, Greenfield, Ludlow, Northampton, Sixteen Acres in Springfield, Turners Falls, and in the Roger L. Putnam Technical Vocational Academy in Springfield. Freedom offers a complete range of financial services including online banking, mobile banking, mortgages, savings and checking accounts, commercial loans, personal loans, business services, and financial advisory services.